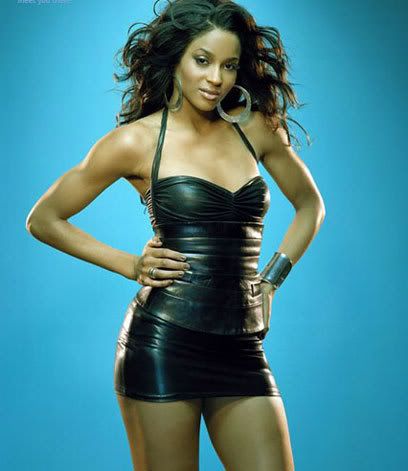 It's been a very busy period for me, thus the lack of updates these past few days. School things, lots of them..aargh..annoying.
Anyway, back to the music.

Ciara

had a great week ...talk about new material. Her album,

'Fantasy Ride'

is set to be released on

April 3rd

, after being pushed back several times. With the date approaching more and more, the album is coming together pretty nice.
The lead single is

Never Ever (feat. Young Jeezy)

. Even though it's not exactly first-single material, it has the potential of reaching the top 10 with a good video and enough promotion. Nice tune and Jeezy does it one more time!
Check out the track below.
Another leak was a short snippet of a track that featured

Chris Brown

, called

Turn Me On

. The beat and the lyrics are kinda thrown in there randomly, or at least that's the impression I get from the first listen. But, after we get to hear the entire track, without tags maybe it will work out.
And the last Ciara-material for today is

Roll Call (feat. Lil Jon & Lil Wayne)

. Now this one I love! Great verse from Weezy..proves why he had such a great year in '08. Nothing official if it's going to be a future single...just another album track.
So..hate them or love them?